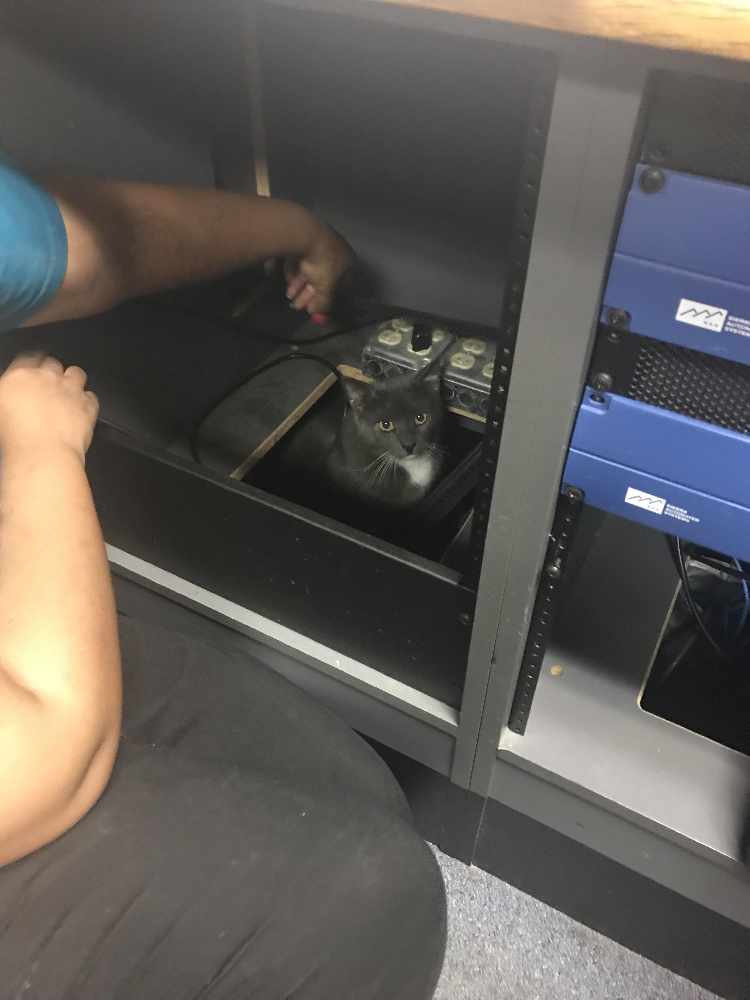 Pudge from the Humane Society of North Central Florida came to visit us today.
He is a grey, male cat about 4 years old. As you can see, he got the name Pudge because of his pudgy figure.
Pudge couldn't sit still in the studio! He loved exploring around and rubbing on everything- he is definitely a sweet cat!
For more information about Pudge, check out this link.
Listen to the full interview with Paris from the Humane Society below: