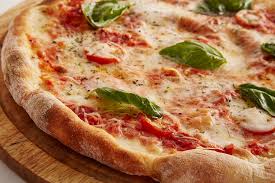 I've always found that the one thing that can unite anyone at any time is…. pizza! And the good news is that this week is National Pizza Week!
Here are some of the best deals you can find:
1. Domino's
They are offering a mix and match deal where if you buy any two items, they are $5.99 each! The items available include a medium two-topping pizza, a cookie-brownie, specialty chicken, sandwiches, pasta, stuffy cheese bread, or an eight-piece chicken meal.
2. Pizza Hut
If you order two or more medium pizzas, bone-out wings, or Cinnabon Mini Rolls off the menu, the meal deal is only $5.
3. Papa Johns
If you order two or more medium, one-topping pizzas, you get them for $6 a pie.
4. BJ's Restaurant and Brewhouse
I personally think this is the best deal of them all! BJ's is giving 50% off on any large deep dish or tavern cut pizza.
5. Hungry Howie's
With every online purchase of a large, one-topping pizza, Hungry Howies will give out a medium pizza for only $1!
6. Walmart
It may not seem like your first go-to choice to get pizza, but the deal is really good. If you choose grocery pickup, you can get a DiGiorno frozen pizza, a two-liter bottle of soda and Nestle cookies all for $11.
7. Amazon
Okay, this might seem a little weird, but now until January 31st Amazon is offering free shipping on pizza themed items, even if you are not a prime member.
For more information, check out this TODAY and Patch article.