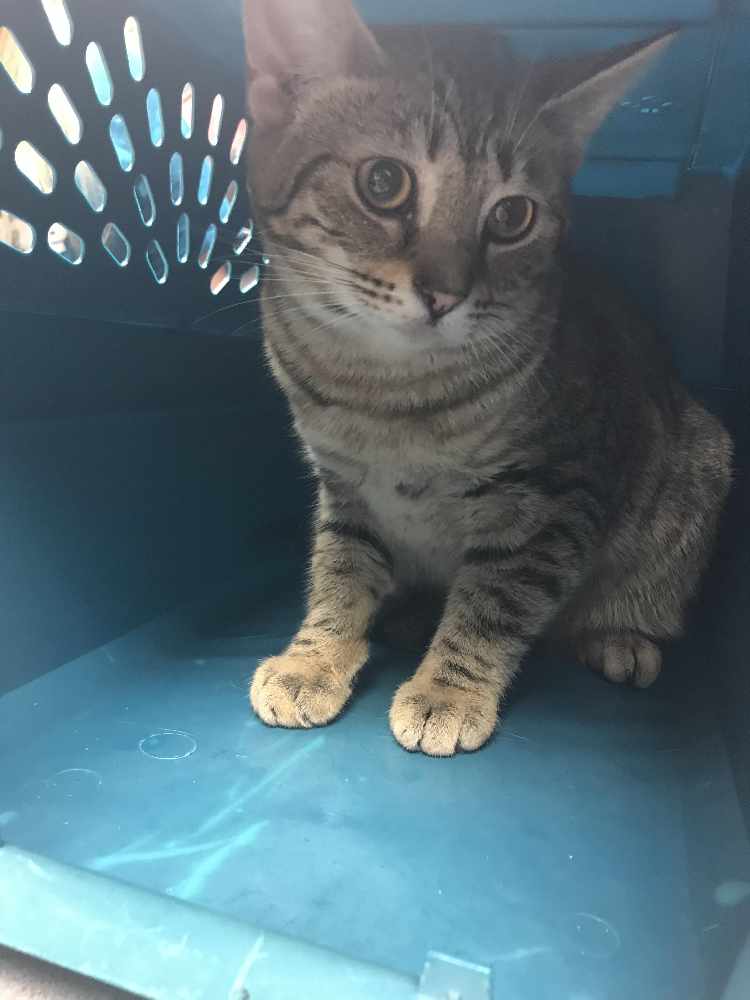 Today, our friends from the Humane Society of North Central Florida brought in the cutest little cat named Bentley!
Bentley is 9 months old, male, and a domestic short hair cat.
He was shy and wanted to stay in his crate, but once he warmed up he was super sweet and cuddly!
And the best part?! Bentley is sponsored, so his adoption fee is FREE!
For more information on how to adopt Bentley, read this page from the Humane Society.
You can also listen to the full interview below: