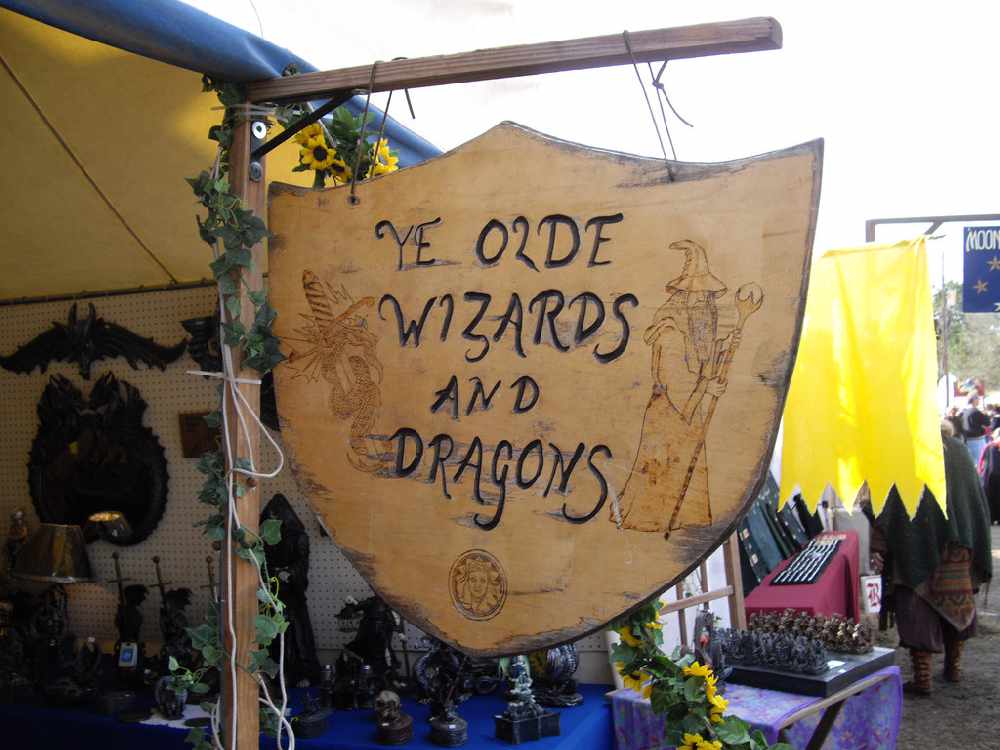 1. 33rd Annual Hoggetowne Medieval Faire
When: January 26-27, 10:00 a.m. – 6:00 p.m.
February 1 (Family Friday), 9:00 a.m. – 4:00 p.m.
February 2-3, 10:00 a.m. – 6:00 p.m.
Where: Alachua County Fairgrounds 3100 NE 39th Ave, Gainesville, FL 32609
I've never been to this annual event, but it sounds awesome."Step back in time and cheer on jousting knights, wander through the medieval marketplace where hundreds of artisans sell their wares, witness a battle on the living chess board, partake in olde world games and rides and feast on food fit for a king. Jugglers, knife throwers and gypsy dancers add to the excitement as they fill the streets of Hoggetowne." Tickets are $18 for adults and $8 for youth (5-17 yrs.) Children 4 and under enter for free, and ticket prices are reduced on Family Friday.
2. Gainesville Food Truck Rally
When: Saturday 5-11pm
Where: High Dive 210 SW 2nd Ave, Ste A, Gainesville, Florida 32601
Food trucks are the best! Some of the trucks that will be there include Charlie's Snow Shack, Cilantro Tacos, Miller's Funnel Cakes and Fried Oreos, Off The Griddle, Rollin Smoke BBQ and many more. There will also be free, live music inside High Dive.
3. January PackWalk and Adoption Event
When: Sunday 10am-12pm
Where: Depot Park 874 S.E. 4th Street, Gainesville, Florida 32601
If you've been thinking about adopting a dog, or just want some furry friend time, this event will be perfect for you! "Volunteers from the Alachua County Animals Services will walk 20 dogs around the park to give them some much needed exercise and exposure to other dogs and people. You will be able to meet some dogs out of the shelter environment, talk with their volunteer handler about the dog and also complete an adoption at this event. Waived adoption fees will apply."