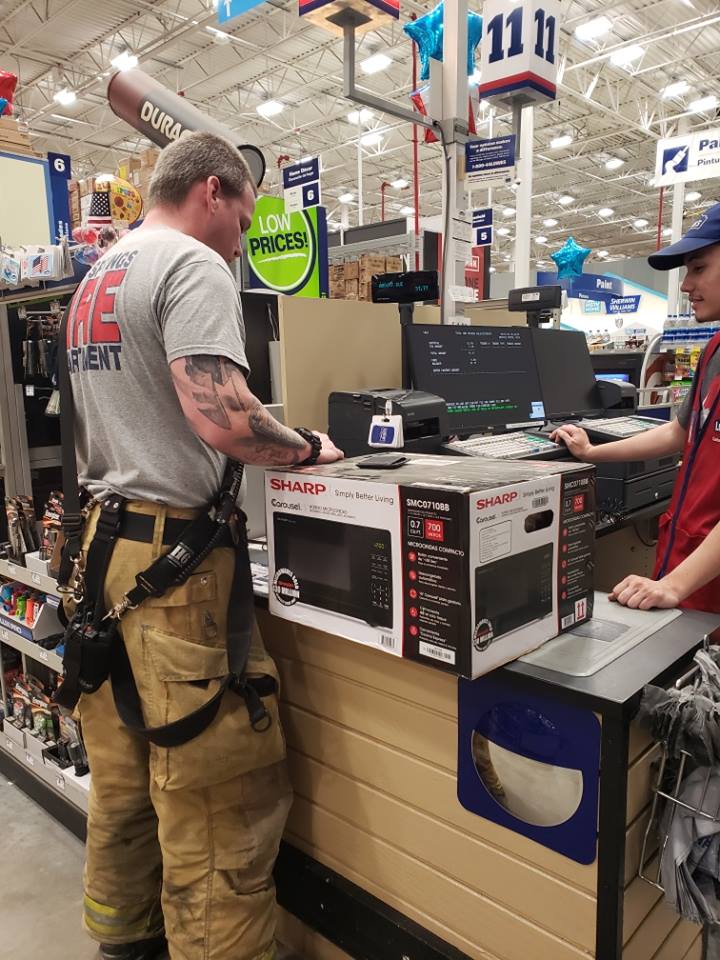 Last Thursday, High Springs Firefighter Doug Hope responded to a Life Alert Arm Activation. When he arrived to the scene, he found out that the call was accidental, but noticed a different problem.
The woman was part of the "Meals on Wheels" program but did not have a microwave that worked.
Doug tried to fix the woman's microwave but was unsuccessful, and instead decided to just buy her a new one!
High Springs Fire Department posted about this on Facebook, and it now has more than 38,000 shares and 104,000 comments.
All locals of North Central Florida are definitely proud!
To check out Doug's interview with Fox & Friends, click here.