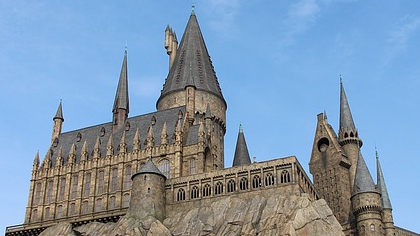 A new Harry Potter mobile game is coming from the makers of Pokemon Go!, called Harry Potter: Wizards Unite.
In the game, you are a wizard tasked with protecting muggles from evil wizards, creatures, and magical objects. It has a similar set-up to Pokemon Go, where you move your camera around to interact with an artificial reality.
One major difference from Pokemon Go! however, are the inclusion of complete virtual worlds. The game allows you to step through a portkey, teleporting you to famous locations in J.K. Rowling's universe.
Harry Potter: Wizards Unite does not currently have a release date.
For more info, read engadget's article.