If you're not familiar with Eat The 80, it's a meal prep and delivery service.
You probably have heard of other meal delivery services before, but Eat The 80 is my favorite for a few reasons:
All of their meals are gluten free and super healthy

They have vegan and vegetarian options, and lots of them! They also have Whole 30, paleo and many more options!

The food already comes prepared, so all you have to do is heat it up and you're good to go!
My first night, I tried a vegetarian cauli-fried rice with eggs and vegetables.
My week was busy so I decided to heat it up in the microwave which only took 6 minutes! You literally take it out of the freezer, take the cardboard wrap off, pop it in the microwave and you're good to go.
Overall, it was full of flavor, healthy and most importantly for me, very filling!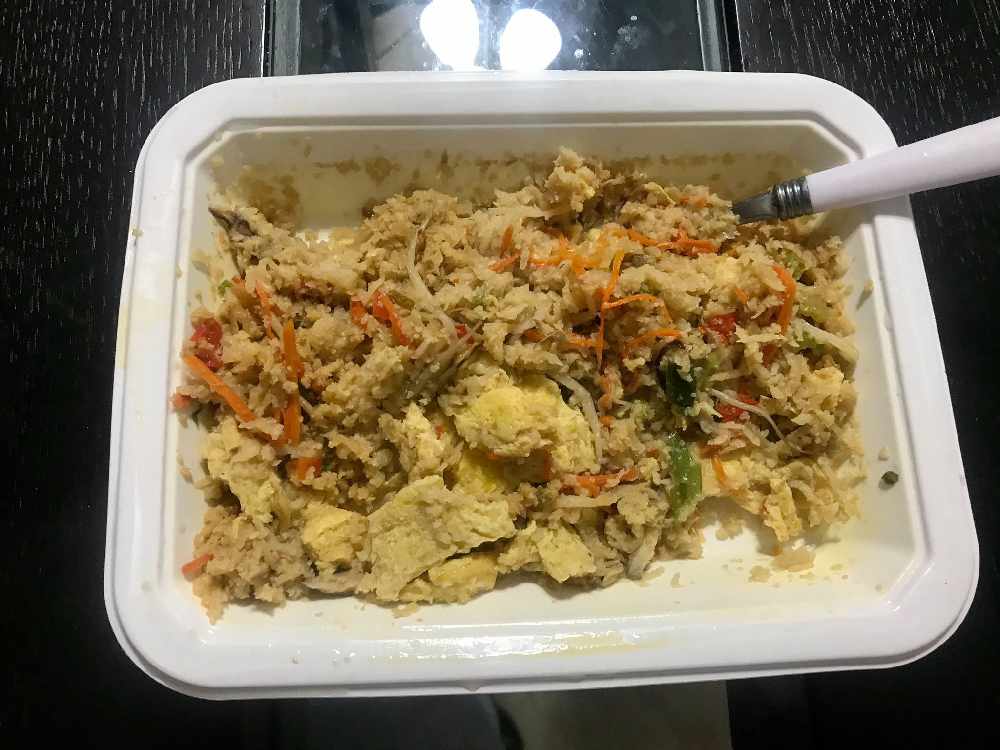 If you want to enter to win a month of FREE meal from Eat The 80, check out our contest here!