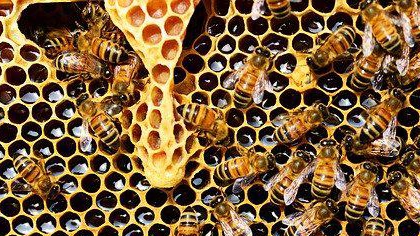 Over in West Virginia, an 8-foot long beehive was found in an apartment ceiling.
Virginia Wildlife Management and Control said the hive was big enough for 150,000 bees, but the amount found didn't reach that high. Part of the reason for that might be that the queen was missing. They extracted the bees without killing them.
According to VWMC, the hive produced around 100 pounds of honey. Only 20 pounds could be used though.
For more info, read the AP's article.