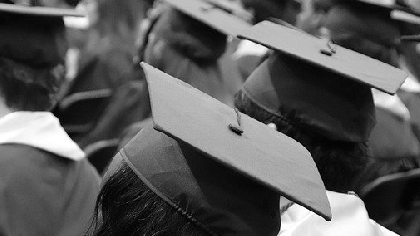 Here's some good news for the class of 2020: Alachua County high schools are getting their graduation ceremonies after all.
The ceremonies will all be held at the Gainesville Raceway, which provided their venue to the district free of charge. Graduates and families will drive up to a stage to await their name to be called over the loud speaker. When their name is called, the student walks up to the stage to receive their diploma, take a picture, and then walks back to their car to exit the facility.
The class of 2020 ceremonies will take place June 8th through the 10th, with each school sending students specific instructions.
For more info on when your high school's ceremony will be held, read the article from Mainstreet Daily News.