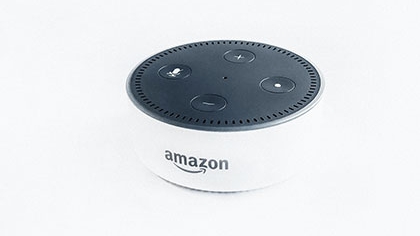 A new update turns Amazon Echo smart speakers into security devices.
The new feature is called Alexa Guard. While you're away from home, Alexa will listen for sounds like glass breaking or your smoke alarm going off. The device will then record the audio, and send it to you. If you have a device with a camera, it'll start recording and send footage as well.
This is not a replacement for an alarm system, nor will Alexa Guard contact the authorities.
You can enable the update by going to the Alexa app, going into the settings, and tapping "Guard." For Alexa Guard to work, you need to say, "Alexa, I'm leaving."
For more info, read The Verge's article.