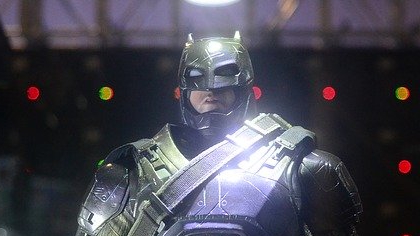 After saying he was finished with the role, Ben Affleck is returning as Batman.
Affleck will be donning the cape and cowl once more for The Flash, starring Ezra Miller as Barry Allen AKA The Flash. The movie will of course focus on the character of Barry Allen, with Batman filling in as support. He isn't there for a quick cameo though, as Bruce Wayne will be bringing "an emotional level that we haven't seen before."
The Flash is scheduled to hit theaters in 2022.
For more info, read IGN's article.