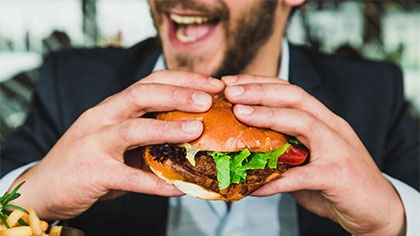 Burger King is hoping to reduce green house gas emissions by reducing their cow's flatulence. They've even made an...odd video to explain themselves.
without a doubt the best cow fart news you will hear today. #CowsMenu https://t.co/kPCXpjfbGL pic.twitter.com/HzU41v1Kya

— Burger King (@BurgerKing) July 14, 2020
The video is getting a lot of varied responses.
The chain will be changing the diets of their cows, feeding them more lemon grass. Burger King believes it will cut their methane emissions by 33%.
For more info, read the AP's article.