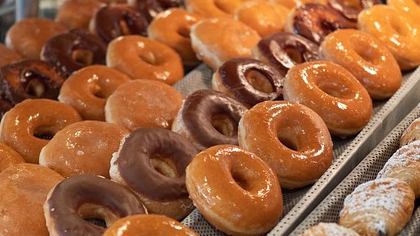 To compete against Wendy's new breakfast menu, Dunkin Donuts is giving away free donuts every Friday this month when you buy a drink.
To get your free donut, order through the Dunkin Donuts app.
A free donut is a free donut. It's not the healthiest breakfast choice you could make, but it could save you some money.
For more info, read CNN's article.