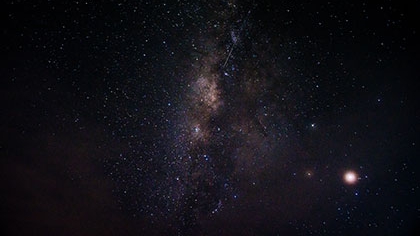 If you've ever wondered what space smells like, you may soon have a chance to purchase it as a perfume.
The company Omega Ingredients has started a Kickstarter campaign to fund the mass production of their new fragrance Eau de Space, which smells like burnt steak, gunpowder and raspberries.
NASA actually has their own version of the scent to help train their astronauts. It's used to simulate space, and reduce the amount of surprises encountered so the focus on the mission isn't shifted.
Their main intention for the fragrance is for it to be used in schools as an educational tool.
For more info, read CNN's article.