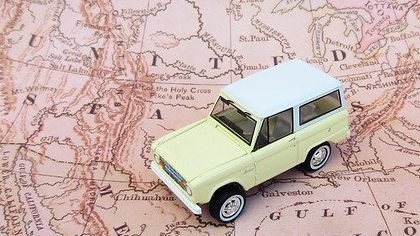 Ford is bringing back the Bronco.
The off-road SUV will have three different version available. A two-door, a four-door, and a smaller version called the Bronco Sport. The Bronco has been off production lines for almost 25 year, with the older models retaining much of their original value, if not exceeding it.
Ford's target is the Fiat Chrysler Automobiles' Jeep, a brand that's been around since WWII. The company was actually contracted to build Jeeps during the war, but didn't own the brand.
The Bronco name is so important to Ford, they've created a whole separate division called Ford Icons. They're tasked with managing iconic names such as the Mustang.
For more info, read CNN's article.