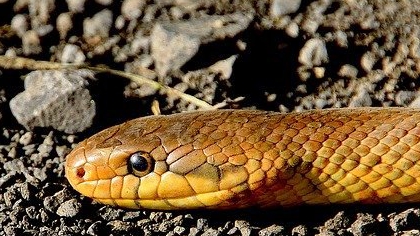 (Image by Alois Wonaschütz from Pixabay)
A North Carolina family got a scaly surprise after pre-heating their oven.
Once it was heated and the father threw in their frozen pizza, he noticed a lot of smoke…and then he saw the snake. The Helms family believe it probably got in through a crawlspace, and then crawled up a hole in the bottom of the oven.
Amber Helm took their two children to Applebee's while the father cleaned things up.
Robert Helm told WRAL, "I was queasy and it was creepy. There's nothing good about finding a smokey snake in your oven.
For more info, read CNN's article.