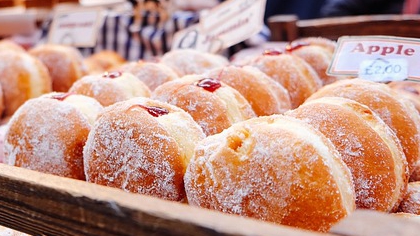 Krispy Kreme has reversed their stance on the college student reselling their donuts.
After Minnesota college student Jayson Gonzalez made 19 trips to their store, driving hundreds of miles to sell donuts, Krispy Kreme told him to cut it out. Now they're donating 500 boxes to him, and are also helping him graduate college debt-free.
Gonzalez created a Facebook page were people in his area could order from him. The page amassed over 5000 followers. With that many followers and each box of donuts selling for $17-20, he's set to make some good money.
For more info, read FOX's article.