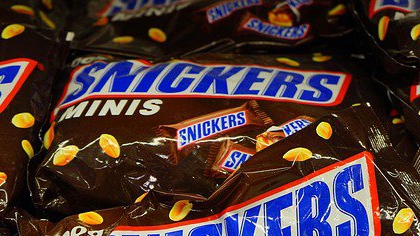 (Image by Hans Braxmeier from Pixabay)
If you're obsessed with chocolate, Snickers in particular, you might want to head over to Waco, Texas.
Waco is now home to a record-breaking Snickers that weighs 4,7000 pounds. It's approximately the size of 43,000 snickers.
Guinness World Records adjudicator Michael Empric told KWKT, a CNN affiliate, ""Some of my favorite record categories are big food because it has to be edible and it is also an engineering feat, so to get a 5,000 pound bar of chocolate to stay together is really challenging."
The giant Snickers was made at the Mars Wrigley plant right in Waco.
For more info, read CNN's article.