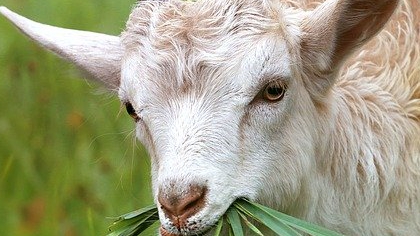 (Image by klimkin from Pixabay)
The year has just started and it's already crazy. In Oklahoma, a man stole a pickup truck with a sleeping passenger and a goat in it, taking them across three states.
The poor passenger was reportedly pistol whipped, and had to watch his driver take methamphetamine.
Eventually Brandon Kirby, the thief, kicked the passenger and goat out. Once the victim was free, he was able to call the police, who caught Kirby later. Kirby was arrested, and jailed on suspicion of kidnapping, pointing a firearm and begin a felon in possession of a firearm. Yes, the goat is okay.
For more info, read the AP's article.