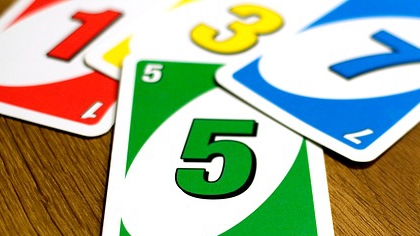 Uno is a game of ultimate triumph and of heartbreak, and now it's also in braille!
Mattel has released a new version of the popular card game with where blind or low-vision players can join in with ease.
UNO and @nfb_voice have teamed up to create UNO Braille so blind or low-vision players can easily play! UNO Braille is now available at https://t.co/gpLnFuQWaP. pic.twitter.com/yWI12jRcYY

— UNO (@realUNOgame) October 1, 2019
UNO Braille is only available at Target, and instructions can be printed at UNOBraille.com in the .BRF format.
For more info, read CBS News' article.