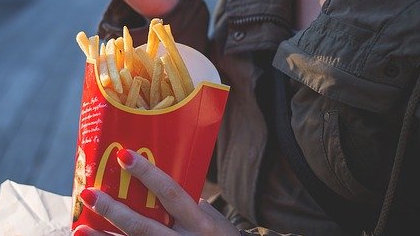 McDonald's is bringing us a new chicken nugget flavor for the first time in decades.
Starting on September 16th, the fast food giant will have Spicy Chicken McNuggets on their menu. The new nuggets will be breaded with tempura mixed with cayenne and chili pepper seasonings. They will also come with Mighty Hot Sauce, which is a blend of crushed red pepper, spicy chilies and garlic.
Both the chicken and the dipping sauce will be available for a limited time.
For more info, read CNN's article.