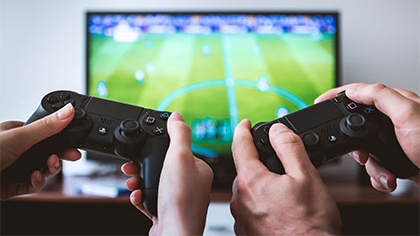 In a new PlayStation blog boost, new details have been revealed about Sony's next generation console, which is bow officially called PlayStation 5.
Some of these new details are about the updated controller. It will have a better battery life and speaker, something called haptic feedback, and adaptive triggers.
The haptic feedback is replacing the usual rumble feature. It seems to be more responsive to the environment, and can be felt through the grips of the controller.
For the adaptive triggers, you'll be able to feel a bit of tension when using something like a bow.
The PlayStation 5 now also has a release window of holiday 2020.
For more info, read IGN's article.