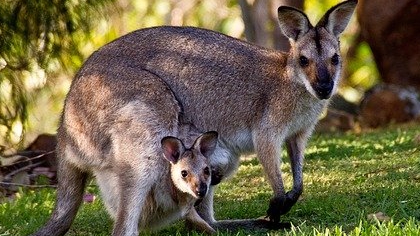 (Image by sandid from Pixabay)
The National Film and Sound Archive of Australia has just released a rare look at an extinct animal called the Tasmanian tiger.
Dating back to 1935, the film documents Benjamin, the last Tasmanian tiger. The creature was a carnivorous marsupial that lived in Australia, preying on Kangaroos, rodents and small birds.
We have released 21-second newsreel clip featuring the last known images of the extinct Thylacine, filmed in 1935, has been digitised in 4K and released.

Be sure to check out the footage of this beautiful marsupial. #NFSAOpenOnline #TasmanianTigerhttps://t.co/s3JSAnmFck pic.twitter.com/FSRYXCTTMy

— NFSA -National Film and Sound Archive of Australia (@NFSAonline) May 19, 2020
Benjamin sadly passed just a few months after this footage was captured, classifying his species as extinct.
For more info, read CNN's article.