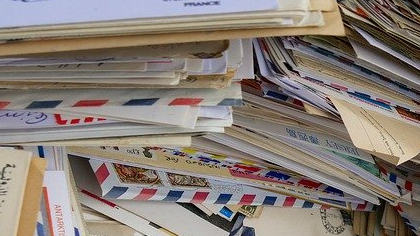 (Image by Gerhard Gellinger from Pixabay)
An Ohio man waiting on his daughter's student loan bill, ended up receiving 55,000 letters all at once.
Dan Cain found out he had 79 bins full of letters waiting for him at the local post office, with each bin filled with the same content. Needless to say, it took Cain a couple trips to get it all home.
The waste in paper ended up being a glitch in the loan company's mailing system that could've cost them around $11,000.
The best part is, the amount owed on the loan was wrong.
Cain jokes that he'll probably have a bonfire to get rid of the letters.
For more info, read CNN's article.