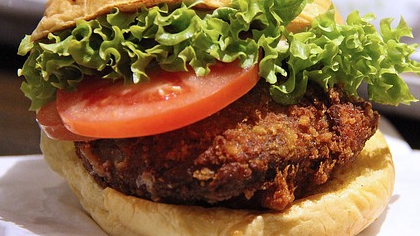 Tennessee man Craig Barr is trying to sue Popeye's over their chicken sandwich shortage.
He want's $5000 in damages, saying, "I can't get happy; I have this sandwich on my mind." He alleges that Popeye's willfully engaged in "false advertising" and "deceptive business practices by entity to public."
Barr also claims to have fallen victim to a scam run by a Popeye's employee. Barr says he answered a Craigslist ad about an employee selling chicken sandwiches for $24 at the back of the restaurant. They took his money, and never came back with the sandwich.
For more info, read WFLA's article.