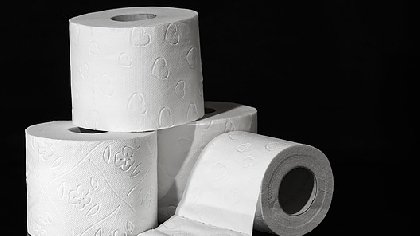 The average US citizen can use anywhere from 50 to 100 rolls of toilet paper per year. In our current situation, some are buying enough for 5 years. Please don't do that. Instead, before you buy, use the toilet paper calculator from how much toilet paper dot com first.
It's comical, but it could help a lot. You just enter how many rolls you have and toilet visits per day, and it'll tell you how long your TP will last.
For example, 1 roll with 3 bathroom trips per day will last you 5 days.
There's even an advanced option for a more fine-tuned result.
Check out the Toilet Paper Calculator here!