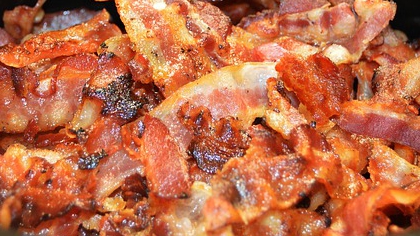 The fast-food chain Wendy's will be selling breakfast nationwide next year, and they've just released their new menu.
There's nine breakfast sandwiches in total, with the Breakfast Baconator and Honey Butter Chicken Biscuit being the standouts. Three new sides are also on the way: fruit, sausage gravy, and seasoned potato wedges.
On the coffee front, Wendy's has the Frosty-cinno and a new blend of coffee being developed as well.
For more info, read CNN's article.