Listen. Text. Win $100!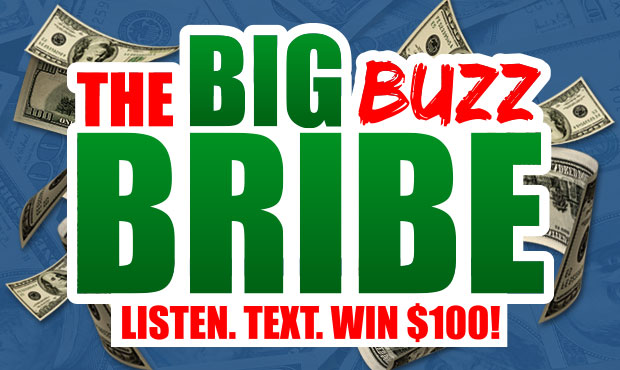 At 100.5 The Buzz, we have no shame. I mean, we're not even above bribing you to listen… so, introducing THE BIG BUZZ BRIBE! We literally hand you a hundred bucks cash – but you literally have to listen to win it. It's easy - just listen weekdays starting October 1st after the 60 minute Buzz at 8AM, 1PM, & 5PM for a keyword. Text that keyword to 313-3100 and you could win $100. And that's it!

The Big Buzz Bribe is financed by our friends at SunState Federal Credit Union.