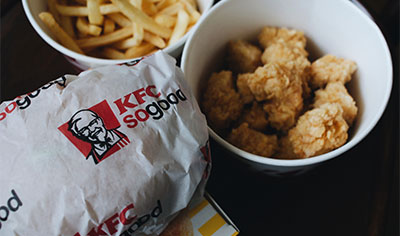 Kentucky Fried Chicken is testing a new sandwich in a few southern states called the Cheetos Fried Chicken Sandwich.
KFC's described the sandwich in a press release: "Made by coating a juicy, hand-breaded Extra Crispy chicken filet with special Cheetos sauce and placing it on a toasted bun with mayo and a layer of crunchy Cheetos, the Cheetos Sandwich will give you a blast of craveable Cheetos in every bite."
If you want to try this unique creature, you'll have to head up to Georgia, Virginia, or North Carolina. It's only available for a limited time at select locations.
For more info, read The Takeout's article.