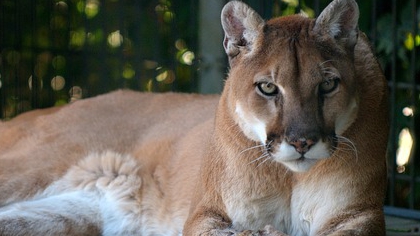 A man going for a run in Colorado narrowly avoided death after being attacked by a cougar.
The cougar, weighing at least 80 pound, attacked from behind and inflicted wounds to the face and wrists. The man managed to get free, and then strangled the creature with his bare hands, killing it.
Colorado Parks and Wildlife tweeted out that the man needed a few days before publicly speaking about the incident.
We know the interest level in yesterday's incident between a trail runner and mountain lion is high. We are still completing our investigation and reports, and will have additional information soon.

— CPW NE Region (@CPW_NE) February 5, 2019
In a statement, the manager or CPW NE Region Mark Leslie said, "In the event of a lion attack, you need to do anything in your power to fight back, just as this gentleman did."
For more info, read Gizmodo's article.