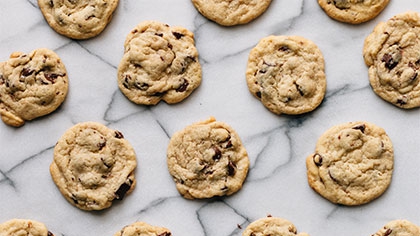 You've made your New Year Resolution to lose weight…but now it's Girl Scout Cookies season and they've got a new cookie!
For your first cheat day, the Girl Scouts are offering the new gluten free caramel chocolate chip cookie. One serving has 170 calories, 12 grams of sugar and eight grams of fat.
Prices are set by the local Girl Scout Troop.
For more info, read USA Today's article, or just go buy some cookies.