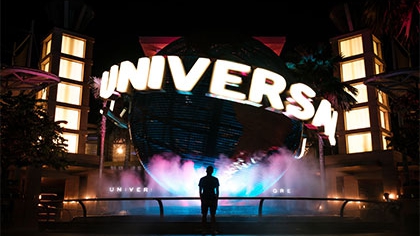 Universal Studios is featuring a Stranger Things haunted house for Halloween Horror Nights, and they're bringing in themed food to go with the upside-down experience.
First up is the Christmas Tree Light Cupcake. From the promotional photo, these look like red velvet cupcakes, topped with a mountain of icing, and sprinkled with colorful jelly beans.
Next up (and the best looking), the Waffle Ice Cream Pocket Sundaes. These are waffles stuffed with ice cream, drizzled with caramel, sprinkled with nuts and...sprinkles, and topped with whipped cream and a cherry.
Finally, if you aren't in a sugar coma, you can try the 11 mini donuts. While the name is more of a bad "dad joke," the dessert itself looks interesting. They're donuts coated in powdered sugar, and come with a blood-red icing drizzled on top, which is meant to represent Eleven's nosebleeds.
Click here to see the photos and IGN's coverage!