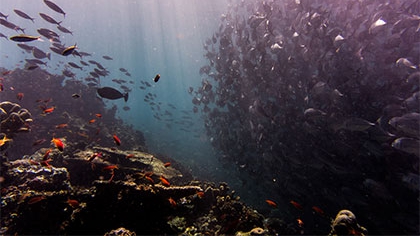 (Photo by Johnny Chen on Unsplash)
Off the coast of Miami Beach, 40 feet under the water, there is a 16-acre large mausoleum. It's called the Neptune Memorial Reef, and it holds the cremated remains of over 1,500 people.
The whole point of the Neptune Memorial Reef though, is to create life after life. Fish and coral flock to the underwater mausoleum. So not only does it help families find peace, but it also supports marine life as well.
The creators of the Neptune Memorial Reef say that there are fish appearing that were previously though extinct or have been gone from the area for a long time. Their hope is that coral and other marine life will completely overtake the mausoleum and become a new reef.
Click here for more info!